Description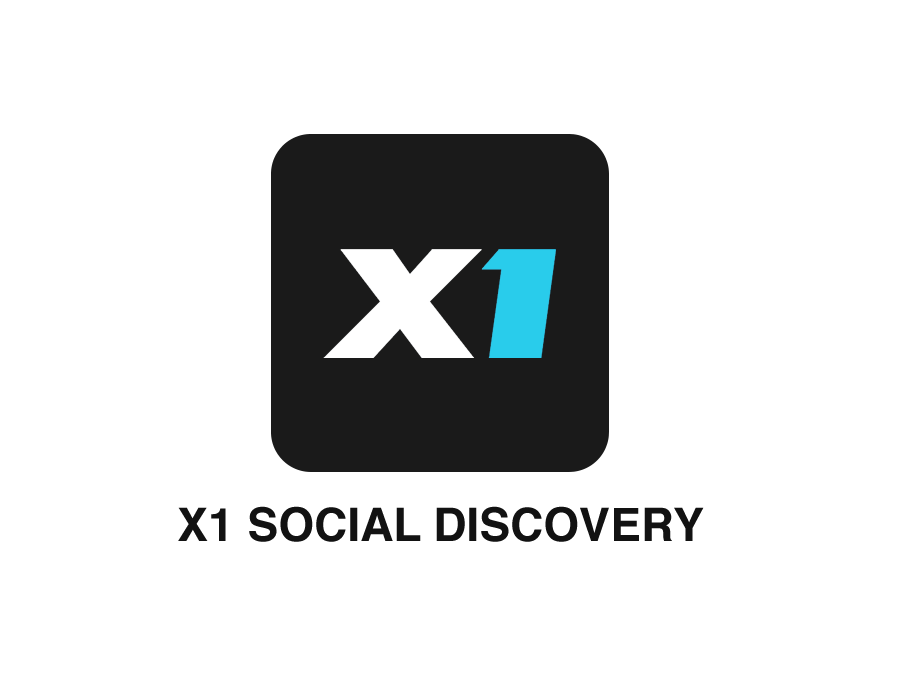 X1 creates exceptional solutions for people and organisations that need to find information, whether on individual desktops, company networks or social media at the fastest speeds in the industry. Powered by patented and award winning technology, X1 supports more than 600 enterprise customers and more than 600,000 active commercial and government users.
Collections
Data is collected and indexed from social media streams, linked content and websites through APIs, webmail connectors and direct web navigation. X1 Social Discovery aggregates data from these multiple sources in real time, in a highly scalable and case-centric manner.
Automated Email Alerts
Receive email alerts when new key evidence is collected as you define in your saved search, for social media and website collections. Each saved search can be set up to alert different sets of recipients. Automated alerts can be set in digest form on a daily, weekly or "as it happens" schedule, saving investigators critical man hours. This feature is available on select scanners.
Authentication
MD5 hash values of individual items are calculated upon capture and maintained through export. Automated logging and reports are generated. Key metadata unique  to social media & web streams are captured through deep integration with APIs provided by the publishers. This metadata is important to establishing chain of custody and also provides key evidence relevant to the substantive case as well as authentication.
 Search
Perform broad, unified searches across multiple accounts, social media streams and websites from a single interface. Linked content is automatically indexed and searched through the patented X1 fast-as-you-type search from one user interface. Results are aggregated for sorting, tagging and export consistent with standard eDiscovery, or investigative workflow.
Export
Data is maintained in a searchable native format from collection through export. Choose from multiple export formats including Concordance, CSV, PDF, and HTML. Deliver collected email in PST format while maintaining hierarchical structure.