Description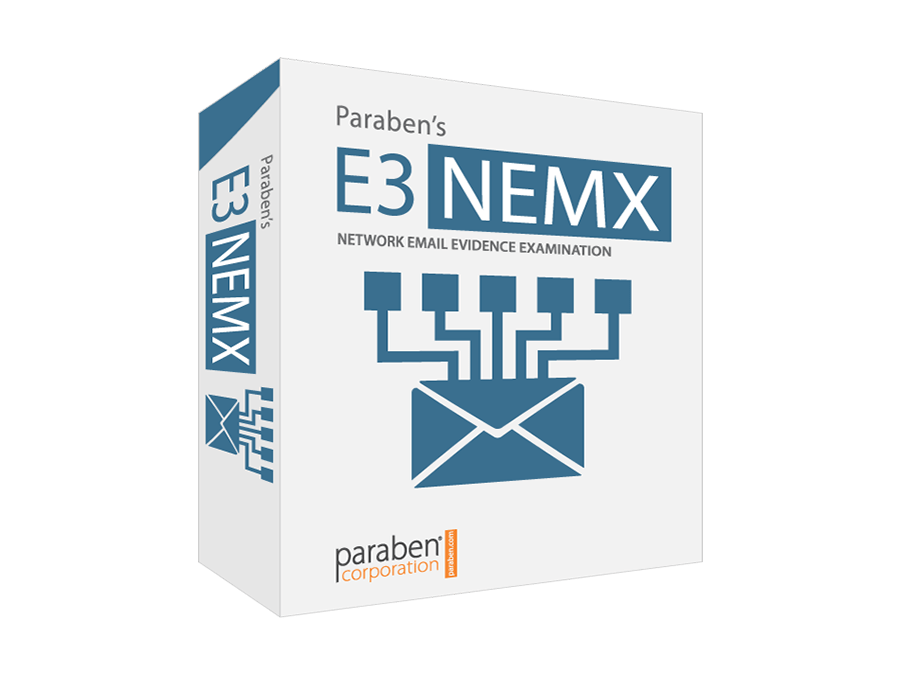 Network Email Processing
E3:NEMX has the ability to filter through millions of messages and output the results into PST files for review by clients and counsel. E3:NEMX has supported MS Exchange, Lotus Notes, and GroupWise since 2002 and has innovated the field of network email processing. You can process through terabytes of data with the E3 Platform engines and optimize your time in processing.
Processing network key is all about a few key factors that streamline what you need and allow you to move on to the next step in your process. E3:NEMX supports the largest variety of network mail archives.
Supports Microsoft Exchange

5.0, 5.5, 2000, 2003, 2007, 2010, 2013, 2016, 2019 (.EDB)

Lotus Notes

4.0, 5.0, 6.0, 7, 8, 8.5, 9.0 (.NSF)

GroupWise up to 2014
Office365
Support of the archive also means that we support the de-duplication and export of the data into a variety of different forms to include PST files.